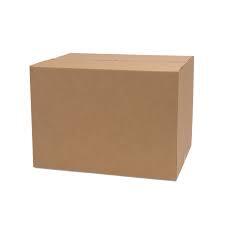 My Special Mix Bundle
I love soil health. So I've got together with plant doctor to make a bundle of my favourite products that are great to mix together in one application.
Check my video out here: https://www.youtube.com/watch?v=VcIJTGWQjh4
This bundle includes:
1. Seaweed Secrets
Premium concentrated liquid seaweed‐based soil conditioner (similar to Seasol) but supercharged with humic and fulvic acid.
2. Activ8mate
A super all‐purpose concentrated liquid Fertiliser, it contains a unique blend of nutrients, blood & bone, Seaweed, Fish, PSG (Peruvian Seabird Guano), humic and fulvic acid, and triacontanol. It's also a great beneficial microbe food.
3. Quantum H
Helps improve soil structure (all types). Adds carbon and organic matter to the soil. Helps retain water in the soil, great microbe food, can help detox soils and buffer pH issues. Can be blended with most High-nitrogen based fertilisers to maximise their output and buffer the soil, can reduce chemical burn from cheap fertilisers.
4. Stimulizer
A concentrated Bio‐stimulant which can be added to all liquid additives to enhance their uptake by the grass/plants. Root stimulant, helps with root‐rot, can help detox soils and is a great microbe food. Just add 3ml/100m2 (or 10lt water) to any liquid product. Following the label or just add 3ml to any liquid product to improve its uptake and performance. (i.e Glyphosate/herbicides, liquid fertilisers, soil conditioners or use on its own).
5. Liquid Iron
Provides a highly available form of liquid Iron (Fe) with Sulphur to produce rich green colour in leaves & help correct to iron deficiencies in your lawn, plants & crops. The added Fulvic Acid will ensure quick uptake of the nutrients to provide fast results.
Small Bundle Sizes:
1L Seaweed Secrets

1L Activ8mate

1L Quantum H

30ml Stimulizer

1L Liquid Iron
Medium Bundle Sizes:
5L Seaweed Secrets

4L Activ8mate

4L Quantum H

1L Stimulizer

4L Liquid Iron
Large Bundle Sizes:
20L Activ8mate

20L Quantum H

4L Stimulizer

20L Liquid Iron
sale